That is how Mick starts off every single conversation with me: text conversations, phone conversations, face-to-face conversations…
All of them.
The understatement of the day is:
It's getting old
NO!
NO!!
Ok, *this* would be fun!
NO!!!

Hell to the EN–OH!!!
Fuck sakes, would you please stop asking me that!?!?!
First, my father used to say it all the time; it drove my mom crazy, too!
Second, do you really want me to answer?
Third, is that the only fucking way you know how to say "Hello"?
Fourth, why does it bother me SO MUCH?!?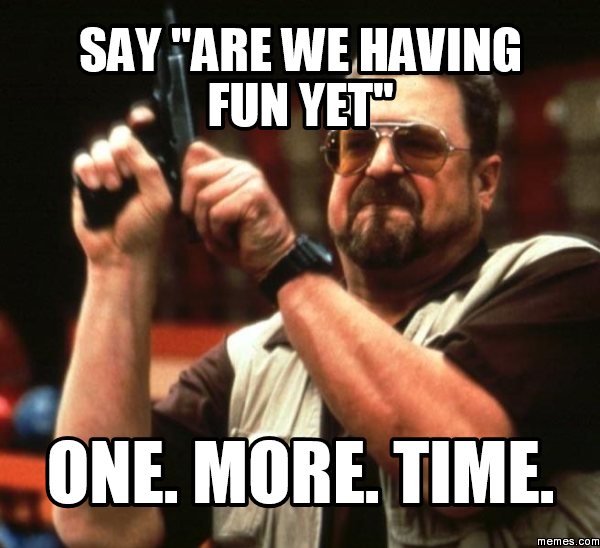 ---
12 responses to "
Are We Having Fun Yet?

"